Chinchilla Care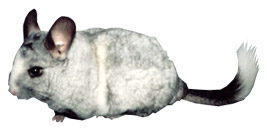 Please choose a topic:

Any questions regarding any of the information on these pages, please e-mail me. Most info found here is from chinchilla books, years of research and knowledge from other chinchilla breeders and myself.
For good chinchilla books, please check out these:
Joy of Chinchillas (found on www.cachins.com )
After 40 years: Alice Kline Talks about Chinchillas (found on
Chinworld
or go to M.C.B.A. Secretary).
Both books are great for info and definitely worth it.





A forum for just chinchillas & their owners. Register now!


Handmade genuine gemstone jewelry.