Welcome To Chinchilla Park Place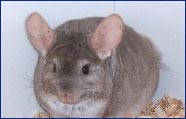 We have been breeding chinchillas since 1996 as a hobby, and are located in Victoria, British Columbia, Canada. Our chinchillas are all handled from the day they are born. Pedigreed and many from proven show lines, our chinchillas make great pets or for breeding.
To view the Chinchilla Stuff Store, please click on the Chin Store link to the left of the screen. If you have any questions or comments,
please e-mail us at chinchilla@chinchillaparkplace.ca
.
Awards this Site has Received





A forum for just chinchillas & their owners. Register now!


Handmade genuine gemstone jewelry.